Custom Build Your Tiny Home
At Craftsman Tiny Homes, we specialize in building high-quality custom tiny homes that are tailored to your needs. Our experienced team will work with you to design and build the tiny home of your dreams.
The Nordic 8.5' x 24'
$74,900
Upon entering the home you instantly feel the ice cold AC blow past you as you walk on a water-proof floor that contrasts the full pine interior perfectly.

The sweet aroma of pine caresses your senses as you take a deep breath.

Pull up a chair to eat at the floating counter top, once finished you put your dishes in the mini dishwasher and your custom cabinets. Then head up the stairs holding the gloss black handrail to your master bedroom.
Spacious Tiny House with one or two sleeping lofts
For more info including specs:
HERE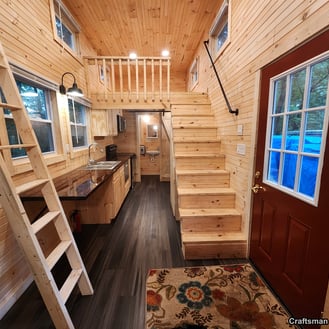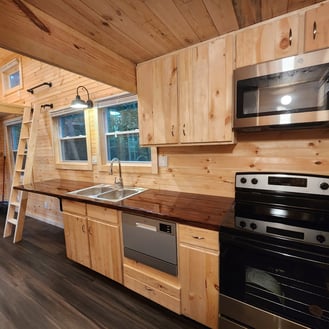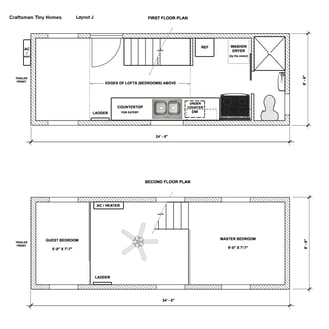 The Bunk 8.5' x 20'
Starting at $29,900
The Bunk 8.5' x 16'
Starting at $25,000
Escape to your own personal paradise and embrace a life free from the hustle and bustle of crowded urban environments. Welcome to "The Bunk," a stunning and brand-new highly efficient tiny home that offers an exceptional living experience like no other. Say goodbye to excessive expenses and property tax burdens, and say hello to a life of financial freedom.
Economical open layout paint ready for DIY lovers
For more info including specs:
HERE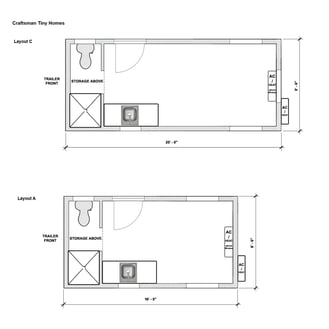 Florida Residents + 6% Sales Tax + Co. Tax ($25 to $125)
Craftsman Tiny Homes took the time to listen to our needs and designed a tiny home that is perfect for us. We are so happy with the end result!
Craftsman Tiny Homes built us a beautiful tiny home with all the features we wanted. The attention to detail and quality of work is incredible.